Would you like your business trips to be organised with personal care and to perfection?
e-Business Travel can arrange this for you. Book your business trip via e-Business Travel and save time and money. e-Business Travel is the business travel agency for the organisation of your complete business trips. Our specialists arrange your business trip at the best prices. Tell us your wishes and budget and our dedicated staff will make you a quotation.
Everything for your business needs under one roof
In business travel you probably think of arranging airline tickets. However, booking well-organised business trips involves more than purchasing favourable tickets. You want perfect connections, local transport (taxi, rental car, train, ferry) and of course the best accommodations. Of course we can arrange your basic needs. However we also help you if you need a visa or insurance or if you have specific reporting requirements. Read more about our extra services under travel services. We can organise everything for you, but should you prefer to book online yourself? Then of course that is also possible by going to 'online flight booking' in the top right corner of our website.
Tailor made business trips: we know your requirements
Would you like a perfectly arranged business trip? Our experienced team is happy to organise this for you. But more importantly, we are aware of your company travel policy, your wishes and preferences. We also know the passenger profile of your employees who regularly book with us. We remember where you prefer to sit in the aeroplane and what your dietary requirements are. This way you do not have to provide the same information each time. Because we know you and your wishes, we can also actively work with you to find a suitable solution for your travel needs. That is our personal approach!
e-Business Travel always accessible
When you are on a business trip, you can always can call us 24/7 in case of emergency. When you book with e-Business Travel, you will receive our emergency number. If you urgently require assistance outside office hours, you will be connected to one of our own employees. We do not work with a call centre. We offer you a personal approach and service. This allows us to help you directly and efficiently.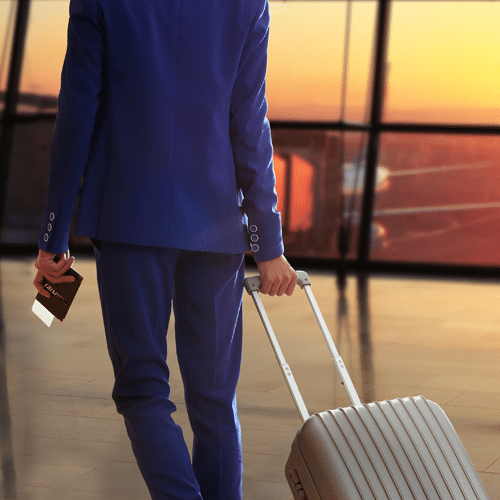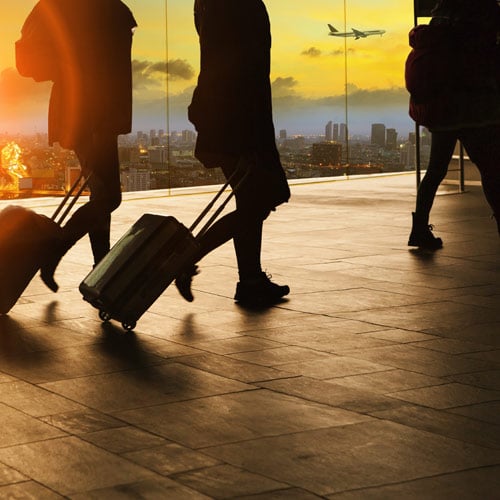 Business Travel advantage for your business
We understand that the costs of your business trip are very important. As a valued customer, you will benefit from our collaborations and far-reaching agreements with our national and international partners. Better prices, good loyalty programmes and an international network, through which we can offer local prices. As a preferred supplier of FME's Members' Benefits programme and through the cooperation with our GlobalStar partners, we arrange the cheapest flight tickets, the best accommodations and all transport on site. Many benefits for you!
Advantage through purchasing organisation FME-CWM
Since 2003, e-Business Travel has been preferred supplier of Members' Benefits Foundation, a purchasing organisation founded by FME-CWM. Via Members' Benefits, e-Business Travel can allow all members to benefit from substantial discounts from car rental companies and dozens of airlines through collective purchasing. Discounts that can run up to 40%. You can also book your car online via Members' Benefits using a special promotional code. This gives you a 5% discount. Ask us for the link.
GlobalStar: advantage through local contacts
You benefit fully from the worldwide local contacts that e-Business Travel has as a partner of GlobalStar Travel Management. This gives you the best fares and the best travel solutions. GlobalStar Travel Management is an international business travel network of around 85 independent travel agents. e-Business Travel is the only Dutch travel agency that is a partner of this worldwide organisation. Travel agents from 74 countries combine their local expertise and involvement. This enables us to offer you the best travel solutions worldwide. A partnership of which you therefore, will benefit from as one of our business relations. We can offer your flight tickets at local rates thanks to this international network.
We take your Duty of Care out of your hands
Should one of your employees run into a travel problem along the way, for example weather problems, an unexpected hospitalisation etc., as a company you have a duty of care for the safety of your employees. In the event of a calamity, you want to know whether your employee is safe or can be brought to safety. If you have difficulty in keeping track of your reservations we can help. If your employee has booked with us, we can advise where they are at that moment, as we have all the travel data (whilst taking the GDPR into consideration) and know exactly what action we should take. Our professional and highly experienced staff on the 24 hrs service can help you and your employees in case of emergency. This way we take your duty of care out of your hands!
Dedicated team of specialists
Everything under one roof
Customised management information
Have your business trips customised by
e-Business Travel?
Have your business trips customised by
e-Business Travel?
If you would like further information regarding our services, contact us to discuss your requirements.
You can call us on:
+31 (0)85-0210310
We can help with all your business travel requirements before, during and after your trip!