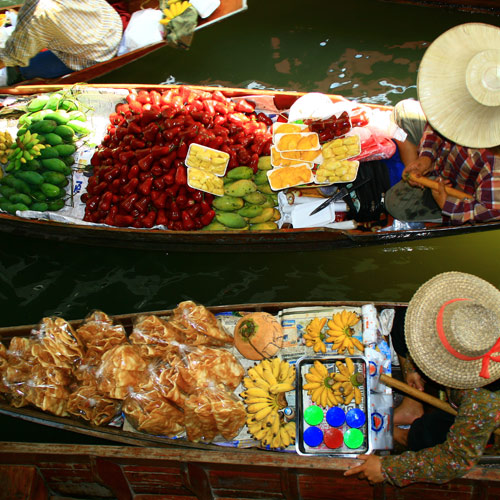 In addition to your business trips, our VIP Travel department also organises your private luxury trips from A to Z. We think of every detail, so you can sit back and enjoy your trip. Tell us your requirements and we will arrange it for you. Nothing is too much trouble for us. The most beautiful places, the world's best restaurants and hotels, the most special excursions, at e-Business Travel we make your trip a sensational experience! Our travel consultants at the VIP Travel department think along with you for an appropriate and surprising proposal. A luxury trip around Thailand is one of the many possibilities that we can organise for you.
Thailand
Thailand has many possibilities:
Explore Bangkok by bike with a private guide.
Spend the night in a luxurious 'Floating House' on the River Kwai.
Take care of elephants for a day.
Relax on the most beautiful beaches in a luxury resort.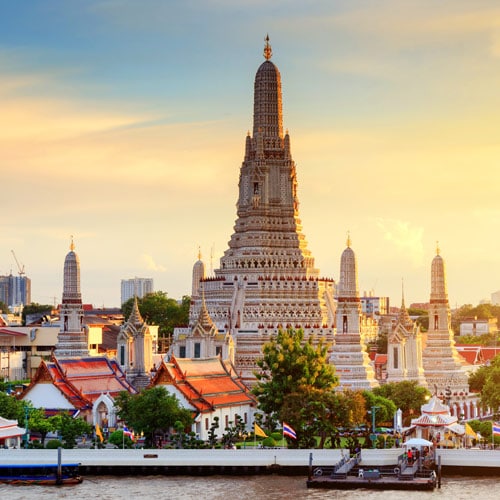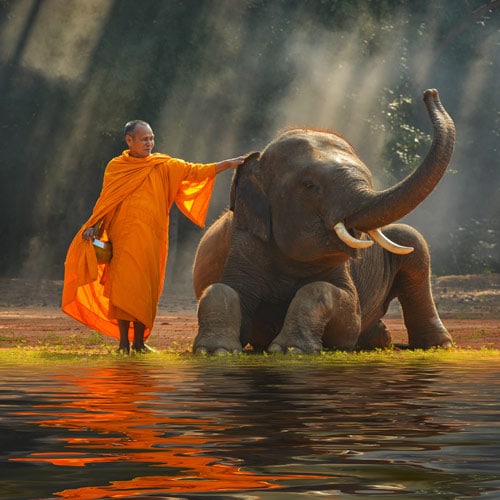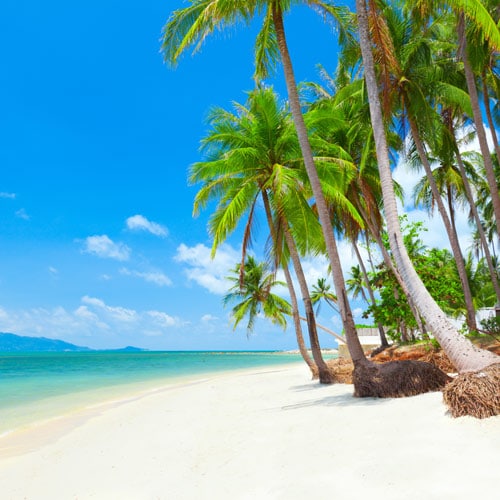 Enjoying the land of smiles … Thailand is a country with countless highlights. From the bustling metropolis Bangkok to pearly white beaches and from colourful mountain tribes to, of course, the elephant. Discover the diversity that the country has to offer during your Thailand tour and do not forget to visit the lively markets and taste the Thai cuisine. Bring an offering to the monks or view the famous bridge over the River Kwai. Cycling through the rice fields in the north is also highly recommended. Thailand is known for its friendly people and the excellent massages. Order a fresh fruit shake at the night market and taste delicious dishes from the versatile Thai cuisine. Enjoy!
Would you like to have your luxury trip customised by VIP Travel?
Are you curious about what we can do for you? How we can make your luxury trip or event an unforgettable experience? Contact us to discuss your requirements.
You can also call us at:
+31 (0)85-0210319
We can take care of all your travel requirements before, during and after your trip!