Thinking and working together is the key to success in the coming years. For us too, reliable partners are very important. As a customer you reap the benefits. Better prices, good loyalty programs and an international network, through which we can offer local prices.

FME-CWM - Members' Benefits Foundation
Since 2003, e-Business Travel is exclusively preferred supplier of the purchasing organisation Stichting Members' Benefits. A foundation with a unique purchasing programme for more than 22,000 companies with approximately 700,000 employees. Through one of the thirty trade associations, these companies are affiliated with the Members' Benefits Foundation. e-Business Travel can, through collective purchasing, allow all members to benefit from substantial discounts from dozens of airlines. The discounts can run up to 40%.
Origin Members' Benefits
Members' Benefits Foundation was founded by FME-CWM, the largest employers and entrepreneurs organisation in the Netherlands. The FME-CWM association is the business organisation for the technological-industrial sector. The activity in the sector concerns engineering, production, trade, industrial maintenance and industrial automation. Approximately 2,750 member companies (metal, plastics, electronics and electrical engineering) are affiliated to FME with 260,000 permanent employees. The Members' Benefits programme, the successful activity of FME, became independent in 2003 from the Members' Benefits Foundation. This was to further expand and professionalise this activity and to enable the FME to offer the programme to other branch organisations. Member companies make considerable discounts through the programme on the basis of collective contracts. More information can be found on the website of the Members' Benefits foundation.

GlobalStar Travel Management
e-Business Travel is the only Dutch travel agency partner of GlobalStar Travel Management. This allows you to benefit from local rates worldwide. GlobalStar is an international business travel network of 85 independent travel agents, active in 74 countries. These travel agents, including ourselves, combine local expertise and involvement in an organisation that offers the best travel solutions worldwide.
Your advantage through GlobalStar
We can now offer local rates to you and your business associates. For example, a Shanghai-Amsterdam ticket can have a different rate in the Netherlands than in Shanghai. Moreover, our GlobalStar partners know more about your destination, so they can arrange your business trip down to the last detail. If you need to organise a sales meeting abroad where sales managers from different countries must be present, just tell us who should be where and you organise an inspiring meeting. We provide, with our GlobalStar partner, the cheapest flight tickets, the best accommodation and all transport on site.
Actively involved GlobalStar partners
All GlobalStar partners have a similar approach and deliver excellent service. They are independent travel agents who are actively involved in the success of their customers. Regardless of which branch you are active in or how large your company is.
Airlines
e-Business Travel has special agreements with, amongst others, Aer Lingus, Air Canada, American Airlines, ANA, Austrian Airlines, British Airways, Brussels Airlines, Cathay Pacific, Emirates, Etihad Airways, Garuda Indonesia, Iberia, LOT Polish Airlines, Lufthansa, Qatar Airways, Singapore Airlines, Swiss, Turkish Airlines and United.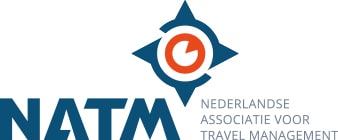 NATM
The Dutch Association for Travel Management is the interest group of managers in the business sector who are responsible for business travel within the company. e-Business Travel is an allied member and contributes to the transfer of knowledge and experience in the Dutch travel industry.
Object of NATM
The aim of the association is to look after the business travel interests of the affiliated companies and organisations. To this end, developments within the travel industry are critically monitored and where possible influenced in favour of the affiliated companies.
Knowledge and transfer
Knowledge and experience in the travel industry are transferred to the members through personal and written contacts, conferences, meetings, lectures and presentations. So that the Direct Member can achieve efficiency and cost control in his / her field.
Meetings NATM
Every year the NATM board organises five member meetings where informative and very educational presentations take place on business travel. Persons responsible for travel management can exchange information, ideas, knowledge and experiences with their colleagues. The board meets 12 times annually. She also regularly meets with airlines such as KLM. An NATM conference takes place every two years. Here current topics and developments in the field of Travel Management are discussed. In cooperation with various partners, NATM organises a number of working visits and (international) study trips every year.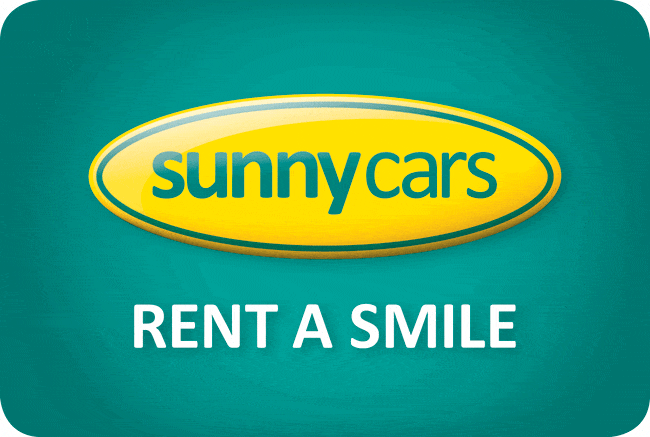 Sunny Cars
As a member of Members' Benefits and customer of e-Business Travel, you receive a discount on car rental via Sunny Cars. If you want to book your car online and you don't have the promotional code you need to get a 5% discount, you can contact us. Sunny Cars is the largest independent car rental broker in Europe. In over 120 countries worldwide, with around 8,000 rental stations, you have the choice of a modern fleet with many different types of cars. So you can always rent the right car, suitable for your destination and travel group and you are assured of excellent service and quality cars. There is a separate customer service especially for business customers.
All costs Included with Sunny Cars
At Sunny Cars you rent a car according to the 'all-inclusive' concept. This means that no additional costs are incurred for the rental price. All possible costs included, means:
Unlimited mileage;
Lokale belastingen;
Local taxes;
No additional delivery costs at airports;
Liability insurance of at least € 7.5 million euros;
Non-life insurance (CDW) and theft insurance (TP);
Reimbursement of own risk in the event of damage and / or theft;
Glass-tire-bottom-roof damage coverage;
Free cancellation up to 7 days after booking.
Customised service packages and Flexservice
If you want to enjoy even more comfort, you can opt for one of the additional service packages. You can use the fast lane at the rental desk, rent a car without a credit card or a combination of these, but we also offer packages including a GPS or extra driver.
In addition, you can also opt for the Flexservice that allows you to cancel up to 4 hours before the start of the rental, free of charge and without giving any reason.

BTP (Business Travel Partners)
Business Travel Partners is a partnership of 10 IATA travel agencies with expertise in arranging flight tickets for business trips, sailors and private individuals. The service of BTP travel agency goes beyond "extensive". Personal contact, professional knowledge, experience and highly motivated travel specialists make the difference. The BTP turnover amounts to more than 70 million euros. The sharpest price agreements can be made through joint purchasing power, so that you, as a (business) traveller, benefit from the best rates!
Dedicated team of specialists
Everything under one roof
Customised management information
Have your business trip organised by
e-Business Travel?
Are you curious about what we can do for you? How can we make your business trip, maritime trip, group trip or luxury trip an unforgettable experience? Contact us to discuss your requirements.
You can call us on:
+31 (0)85-0210310
We take care of all your travel requirements before, during and after your trip!