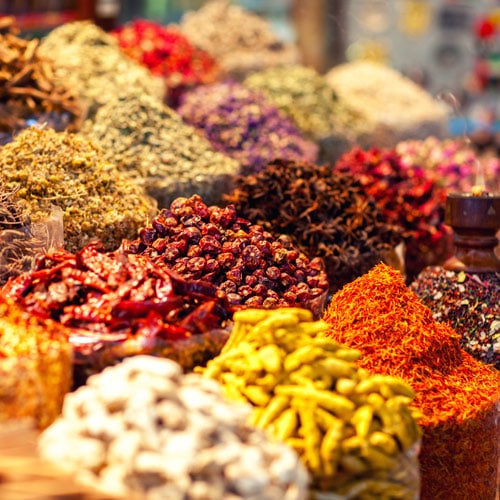 In addition to your business trips, our VIP Travel department also organises your private luxury trips from A to Z. We think of every detail, so you can sit back and enjoy your trip. Tell us your requirements and we will arrange it for you. Nothing is too much trouble for us. The most beautiful places, the world's best restaurants and hotels, the most special excursions, at e-Business Travel we make your trip a sensational experience! Our travel consultants at the VIP Travel department think along with you for an appropriate and surprising proposal. A luxury trip to Dubai is one of the many possibilities that we can organise for you.
Dubai
If you would like to combine a city trip with a luxury beach destination, then Dubai is the perfect destination. Enjoy white beaches, the most beautiful and luxurious hotels, vibrant nightlife and shop in the beautiful shopping centres. Even outside the city, a desert safari or even a boat trip to Oman offer enough adventure.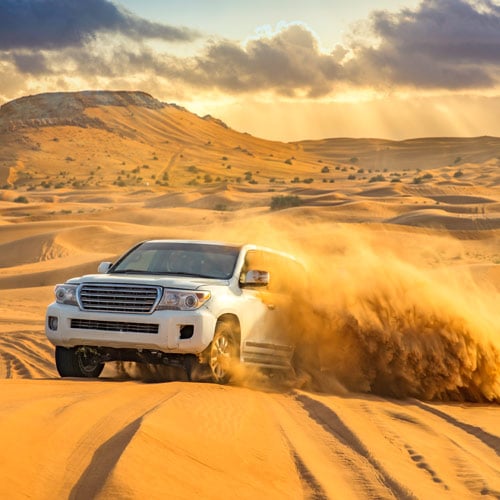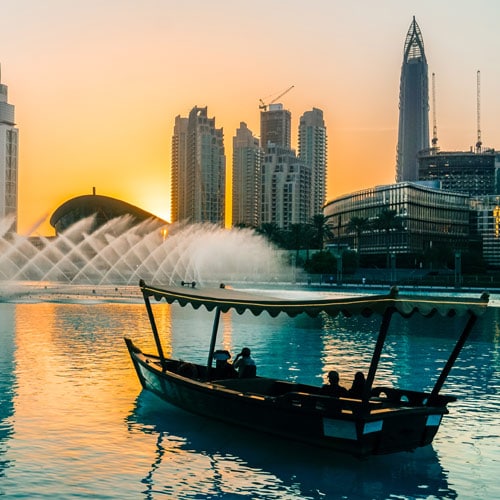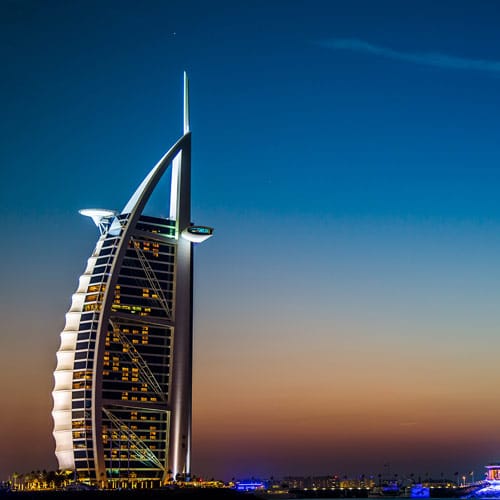 What does Dubai have to offer?
Burj al Arab, the only 7-star hotel in the world where transfers by limo are offered or you can even land by helicopter on the roof.
Visit the Gold Souq and the Spice Souq, take a romantic boat trip on the Dubai Creek in a traditional boat or visit the Burj Khalifa. With its 828 meters, this is the tallest building in the world.
Visit the desert for a spectacular jeep safari, after which you can enjoy a traditional dinner, ride a camel or sand board from the high dunes.
Take a day trip to Musandam in Oman and sail on a dhow along the coast of this "Norway of Arabia" with its beautiful fjords.
Would you like to have your luxury trip customised by VIP Travel?
Are you curious about what we can do for you? How we can make your luxury trip or event an unforgettable experience? Contact us to discuss your requirements.
You can also call us at:
+31 (0)85-0210319
We can take care of all your travel requirements before, during and after your trip!