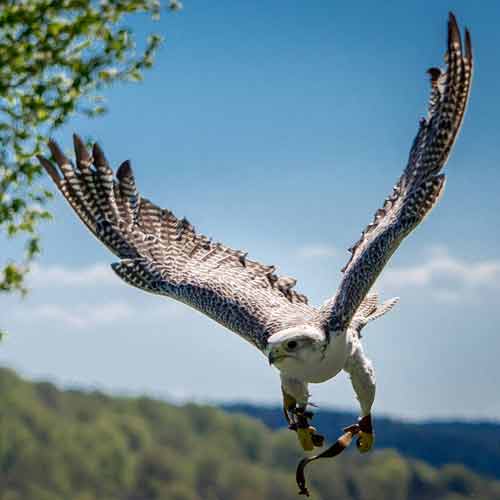 We have many surprising ideas for your incentive, meeting, conference, company outing, management meeting or other event. With beautiful locations, inspiring meeting rooms and cultural and culinary highlights. A well organised, exclusive business event will give you great value. You strengthen the relationship with your employees, customers or business relations by gaining unique experiences together in a special location. Our travel consultants in the Group Travel department can create an appropriate and surprising programme for you. A group trip to Edinburgh is one of the many possibilities that we can organise for you.
Edinburgh is the capital of Scotland. The city is famous for its classical palaces, castles, beautiful country houses, museums and art. But you can also enjoy fantastic shopping. The city is known for its traditional coffee & tea culture and of course for the many whiskeys produced by the country. The inhabitants also call Edinburgh 'The Auld Reekie' (the old smoker).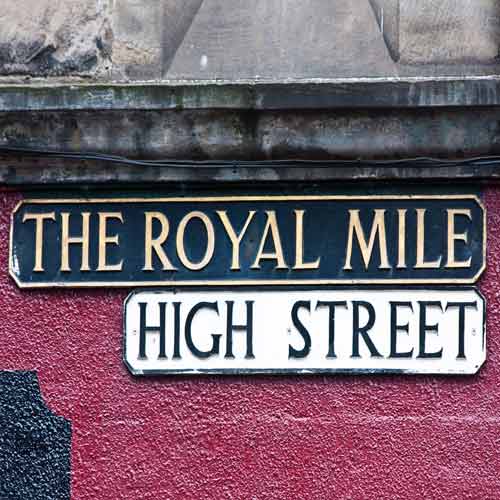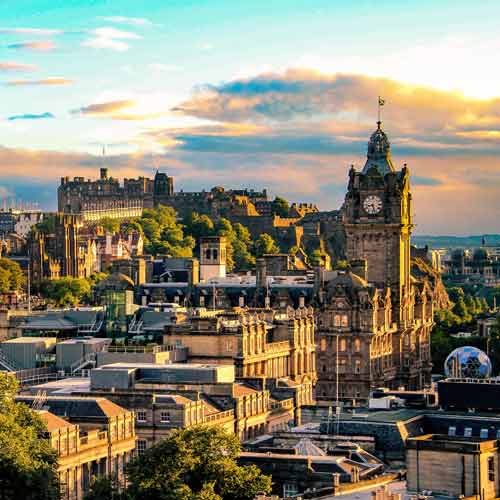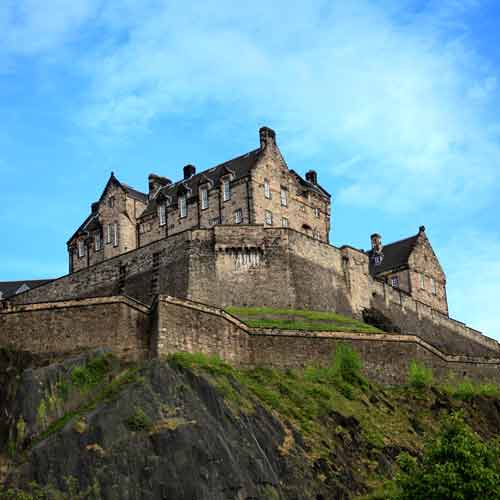 Edinburgh
Edinburgh has many possibilities for excursions:
Being driven around in a typical English red bus. You decide where the bus stops. The driver and the conductor are dressed in traditional clothing, the bus is equipped with an original ticket machine. Once the bus departs, the guests will be blown away by the surprise appearance of a bagpipe player.
Toys for boys! Early in the morning the Land Rovers are ready at the hotel, so you can drive to the beautiful countryside. With a lot of turns and roads through the vast fields you finally reach more rugged terrain. This requires much skill and control from the driver. It is possible to alternate activities with buggies and quads for the ultimate adrenaline kick.
We are happy to surprise you by pouring whiskey in a different way. You will experience the sunset in a beautiful mountain valley, surrounded by traditionally dressed highlanders. You drink whiskey from a quaich (the Scottish head of Friendship) and exchange stories about honor, strength and victories. After this you will enjoy an ancient highlanders dinner: the haggis.
Let us organise your Group Travel!
Are you curious about what we can do for you? How we can make your group trip or event an unforgettable experience? Contact us to discuss your requirements.
You can call us at:
+31 (0)85-0210319
We can take care of all your travel requirements before, during and after your trip!